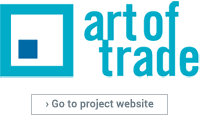 Since our activities are global and affects many layers of the population, when it comes to social responsibility we act decisively, carefully and with utmost awareness.
Today in many countries corporate social responsibility has become one of the key elements of the business world thanks to the compulsory adaptations pushed by the governments. ACE, surpassing standard procedures, acts proactively to build future-proof social responsibility strategies.
Corporate social responsibility positively affects not only its beneficiary, but the corporations which design the projects and implement them properly and decisively as well. Therefore in ACE, we design and adapt well thought-out, long term social responsibility projects.
We are aware of that in the long run each positive step we take for the good of our nature, environment, employees, communities, and world population, will improve ACE's vitality, business quality and profitability.
Project website;
https://www.aceartoftrade.com/